Very Good Recipes of Potato from my little favourites DIY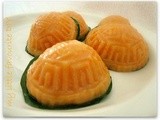 Orange sweet potato Angkoo Kueh ~ 橙番薯'红'龟糕
By my little favourites DIY
04/19/12 02:06
Saw this latest issue of Yum Yum magazine (volume77) in the book stand. The cover of this magazine attract me to have a look at it. I found this very interesting 'kuih' in this month magazine; its main ingredient is Orange Sweet Potato. ~ Natural colour...
Add to my recipe book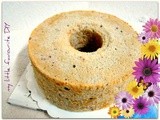 The Purple Sweet Potato's Story...紫甜薯的故事~
By my little favourites DIY
02/08/12 23:38
~ purple Sweet potatoes....my favourite..:) Purple Sweet Potato is a root vegetable. Rich in nutrients, low in calories, high in fiber, great for diabetics and people who are carbohydrate sensitive. It is soft and sweet when you cooked it. Natural colour...
Add to my recipe book