Very Good Recipes of Parsnip from Neil Cooks Grigson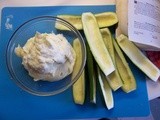 #311 Courgette and Parsnip Boats
By Neil Cooks Grigson
Subscribe
10/20/11 04:50
If you're afraid of butter, use cream. Julia Child This is a recipe that I, admittedly, have been avoiding. A courgette and parsnip boat? What the heck is the point of that? Of course, I have nothing against neither courgettes nor parsnips, but this seemed...
Add to my recipe book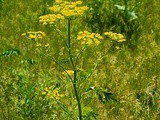 #285 Creamed Parsnips
By Neil Cooks Grigson
Subscribe
03/23/11 02:45
Parsnips don't seem to be that popular in America, at least compared to Britain. In the USA, carrots and sweet potatoes are much more favoured as a sweet-starchy vegetable. In Europe, parsnips have been cultivated since Roman times, and although in the...
Add to my recipe book