Very Good Recipes of Soles from Neil Cooks Grigson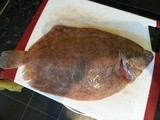 #376 Eliza Acton's Sole Stewed in Cream
By Neil Cooks Grigson
Subscribe
05/06/13 23:48
Eliza Acton (1799-1859) was a cook and poet. She was the first person write a cook book for normal folk like you and I, all the previous ones were written for the housekeepers and kitchen staff that ran houses and stately homes. Eliza was also the first...
Add to my recipe book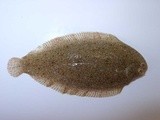 #302 Caveach of Sole
By Neil Cooks Grigson
Subscribe
07/11/11 01:16
I decided that I needed to get back into doing some proper cooking now that I have a new stove in my new apartment. I invited some people around from work and their various spouses and kids. It is pretty hot here in St Louis at the moment so I needed to...
Add to my recipe book