Very Good Recipes of Citrons from No-Frills Recipes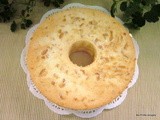 Korean Honey Citron Tea ~ Yuja cha Chiffon Cake
By No-Frills Recipes
06/07/12 10:08
Y uja cha is a Korean traditional tea made from thinly sliced yuja or citron together with its peel and combined with honey and sugar. It is usually served hot, after a meal or on its own and here it's one of the ingredients for this chiffon cake. I adapted...
Add to my recipe book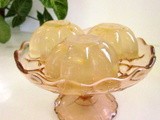 Konnyaku jelly with Honey citron tea
By No-Frills Recipes
02/09/12 10:05
To combat the current hot weather these days, I made this konnyaku jelly with honey citron tea to ward off the heat from our body system. Honey citron tea known as Yuja in Korean and Yuzu in Japanese is a traditional Korean tea known to be a good cold and...
Add to my recipe book