Very Good Recipes of Mango from No-Frills Recipes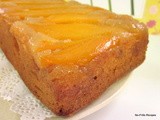 Mango Upside Down Cake
By No-Frills Recipes
01/14/13 08:39
This cake was made some time ago from home grown mango given by a friend. No idea about the specie of the mango but the skin was green in colour with very meaty flesh. Yummy cake for any time of the day! Recipe for Mango Upside Down Cake (adapted from BBC...
Add to my recipe book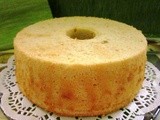 Mango Yoghurt Chiffon Cake
By No-Frills Recipes
03/19/12 04:46
Baked this Mango Yoghurt Chiffon Cake some time back but only managed to locate the notes and post this today. I like to try out different flavours of chiffon cake as I find it light and not filling with less oil and I can indulge in more without battling...
Add to my recipe book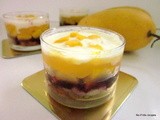 Mango Trifle
By No-Frills Recipes
12/19/11 10:50
M ango Trifle ~ a light and refreshing dessert to round up a sumptuous X'mas dinner. Basically, there's no recipe for this, no hard and fast rule, you just load on what you have at hand, layer by layer, sponge cake or any leftover cake, custard, jam, fruits,...
Add to my recipe book