Very Good Recipes of Pastilla
There are 3 Pastilla recipes on Very Good Recipes.
Do you like pastilla recipes?

Click on the title of a recipe or the photo of a dish to read the full recipe on its author's blog.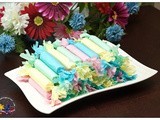 Pastillas De Leche con Casuy (Milk Candies with Cashew Nuts)
By Pinay In Texas Cooking Corner
06/04/12 17:31
Finally, I'm back after more than a week of being MIA! Thanks to everyone who sent emails to check how I'm doing...I really appreciate all the thoughtfulness and concern! Sorry if I got some of you worried. I'm totally fine! I have been really busy during...
Add to my recipe book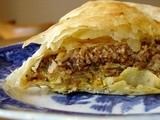 Moroccan pastilla – vegetarian style
By Out of the Ordinary
05/04/12 19:54
"I made warka!" I cried, as I skipped around town. "Hello, man putting air into your tires! I made warka! Hello, woman trying to parallel park her enormous SUV on the wrong side of the street! I made warka! Hello, … Continue reading →
Add to my recipe book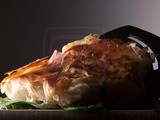 Fish pastillas @ Bertrand Gueneron
By PP Poppy's cooking
03/13/12 16:58
Bertrand, I know him since I was a kid He used to work in luxury gastronomy now, he has his own restaurant in Paris : Le Bascou \\ My review of the Bascou at the end of this post ! // Guéneron, la volupté, la discrétion C'est simple : en sortant, on a l'impression...
Add to my recipe book