Very Good Recipes of Polenta from Pentole di cristallo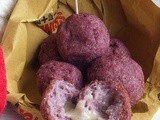 Swiss Cheese Parade: polpette di polenta Morado nera con Gruyère
By Pentole di cristallo
10/30/13 08:56
Lo street food mi affascina tantissimo, soprattutto perché in Italia non si riduce in un semplice burger da mangiare per strada. Ho voluto preparare il mio Street Foos per il Swiss Cheese Parade con un'ingrediente particolare, la farina morado, ma utilizzata...
Add to my recipe book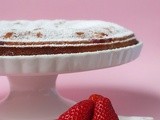 Torta di fragole e farina di polenta
By Pentole di cristallo
04/02/12 05:28
Lo sapevate che l'Italia, con 130.000 tonnellate, è uno dei principali produttori di fragole? L'unica cosa è che le nostre sono più "tardive", infatti adesso nei mercati trovate quelle provenienti dalla Spagna, Egitto e dal Marocco che spesso sono di grosse...
Add to my recipe book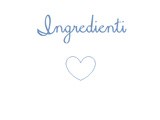 Crostata di mele, lemon curd e polenta
By Pentole di cristallo
03/18/12 17:50
Vado di Dolci in questo periodo, è per colpa de i mille compleanni che ci sono nella mia faglia tra Marzo ed Aprile. Oggi vi propongo di nuovo una bella crostata di mele, io le adoro, ma con variante. Eh si perchè la prima è proprio per la frolla, invece...
Add to my recipe book