Very Good Recipes of Pasta from Plate Fodder, eat something good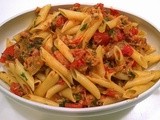 The Unfinished Manuscript – Pasta al Tonno
By Plate Fodder, eat something good
Subscribe
02/12/14 01:03
Once again, we're doing our part of The Unfinished Manuscript. Previously, we did a Focaccia, and this makes a fine accompaniment to it, or works well on it's own as … Continue reading →
Add to my recipe book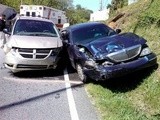 Anger. ...and car wreck pasta
By Plate Fodder, eat something good
Subscribe
04/12/12 05:31
It's Wednesday, and that means it's Jane's Day Out. Every week, I take mom out to meet her regular group of friends for lunch. As usual, I drop her off, but instead of picking one of the nearby places to have my lunch and wait for them to finish, I had...
Add to my recipe book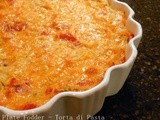 Torta di Pasta - Spaghetti Pie
By Plate Fodder, eat something good
Subscribe
02/29/12 15:25
Perfect can come in many forms a date a day a moment a bite... Torta di Pasta is the perfect anytime thing. It's breakfast or a simple lunch. It is the best mid-afternoon snack pulled right out of the fridge. It's a late night supper or an after-the-club...
Add to my recipe book