Very Good Recipes of Soup from Plate Fodder, eat something good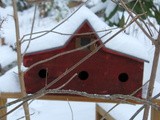 A "Dusting" of Snow… and some soup
By Plate Fodder, eat something good
01/31/14 22:29
We had been jonzing for some snow up here at Turtle Creek all winter. There'd be predictions and rumors; hints and allegations; threats and speculations; and then nothing. You would think … Continue reading →
Add to my recipe book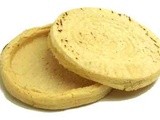 Sopes Sopa - or - Chicken Masa Soup
By Plate Fodder, eat something good
11/06/11 03:29
I came back from the beach to find these Sopes in the fridge. Gummy, doughy little Masa cakes called sopes. Usually, you steam or grill them and fill with a savory meat saucy thing. The Masa turns a cheesy consistency and the whole dish should remind you...
Add to my recipe book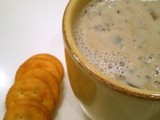 Simple Dinner Sunday - Soup Throwback and a **Give-away
By Plate Fodder, eat something good
10/14/11 18:46
Overheard at a small laboratory in Anaheim... "Sherman, my boy..." "Yes, creepy smarty dog with no pants?" "Hmm..." "Kick the Way Back Machine to 1967, I'm jonzin' for some Cream of Mushroom Soup!" "But Mr. Peabody... you're lactose intolerant." "Right...
Add to my recipe book