Very Good Recipes of Chocolate Cake from PP Poppy's cooking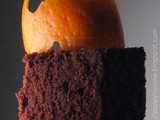 Vovoï's Swiss chocolate cake
By PP Poppy's cooking
01/27/12 20:36
Seconde recipe :) Swiss Chocolate Cake, gâteaux suisses... the recipe seemed alright, stiff eggwhites were promessfull :) Compared to the first one, he is less creamy, the chocolate/sugar quantities are different, less sugar, more chocolate, its tasting...
Add to my recipe book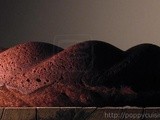 Chocolate cake #3
By PP Poppy's cooking
12/11/11 09:34
Cake #3 Done ! I've tried the 3rd recipe of Vovoi ! Compared to the other ones, it's more friable/cripy because of the grounded almond and it has to be done in a high mold (at least 2.2 inches) It's taste is well-balanced between almonds and chocolate,...
Add to my recipe book