Very Good Recipes of Lemon Cake from PP Poppy's cooking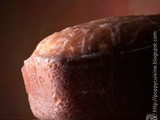 The Lemon cake : one of my favourite classics
By PP Poppy's cooking
02/25/12 17:49
Each one has its own recipe, its own version of that cake. More or less buttery, acid etc... I hadn't done it in a few months and suddenly I realized it shoud be on my bog since it's a recipe I've kept in my cookbook for a while now :) I hope you'll like...
Add to my recipe book
Chocolate and lemon cake... Soft and buttery cake
By PP Poppy's cooking
01/27/12 20:20
It doesn't look that great... But in fact *glups* I don't know anymore, my favorite chocolate cake recipe may have become this one.... This is a recipe from Sébastien Gaudard's book with Françoise Bernard "Le Meilleur des desserts" It's a bible of the most...
Add to my recipe book