Very Good Recipes of Quiche and Goat
There are 3 Quiche and Goat recipes on Very Good Recipes.
Do you like quiche and goat recipes?

See all quiche recipes or all goat recipes.
Click on the title of a recipe or the photo of a dish to read the full recipe on its author's blog.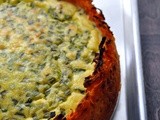 Goat Cheese Quiche with Sweet Potato Crust – #VirtualPotluck
By FarmgirlGourmet
03/14/13 11:00
Hey guess what? Today is Pi Day. 3.1415926 = Pi. Now that the math lesson is over, it's the perfect geeky holiday to turn foodie. Pi, pie, potato, pototo. You get the picture. The Virtual Potluck team decided that we needed to get our Pi on and also have...
Add to my recipe book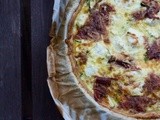 Day 2: Pumpkin, Goat cheese and proscuitto quiche
By Hot Cuisine de Pierre
09/27/12 12:35
Last weekend, my girlfriend her grandfather gave me a lot of vegetables of his garden. Because my and her grandfathers always give us so many things, I wanted to honor them with this week. The last – and the next – days I always make something with those...
Add to my recipe book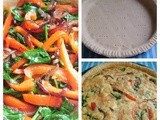 Spinach, Red Pepper and Goat's Cheese Quiche
By We don't eat anything with a face
09/20/12 17:37
The name of this recipe has given me a headache, as I'm a bit of a stickler for apostrophes being in the right place. Should I use goat's cheese, goats' cheese or just plain old goats cheese in this quiche? I came to the conclusion that goats' cheese was...
Add to my recipe book