Very Good Recipes of Bread from Raw Food for Truth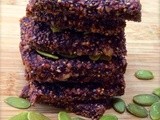 Fig Bread Gets Photobombed
By Raw Food for Truth
09/29/14 03:38
Don't you hate when that happens?!?! That's definitely NOT the case around here. I love living in a place where it does happen : ) I was trying to focus in on the food, which I'm about to share the recipe for with you in a moment…when she just elegantly...
Add to my recipe book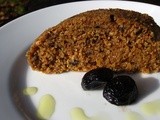 Herbed Olive-Walnut Bread
By Raw Food for Truth
12/16/12 05:15
Not a typical raw food recipe but it still makes it to the scene. Bread is one of the hardest foods to cut out while transitioning to a raw, living lifestyle. This bread is nothing like the fluffy wheat bread you remember vaguely from back in the cooked...
Add to my recipe book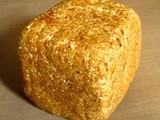 How About a Loaf of Bread
By Raw Food for Truth
04/01/12 20:00
No, this is not April Fools', I'm serious. I've been raw (on and off) for over a year and for the past month, for several reasons, more off then on. : ( That also means having eaten loaves of bread in one sitting every now and then! Yes, again, I'm serious!...
Add to my recipe book