Very Good Recipes of Lime from Rawfully Tempting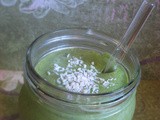 She Put de Lime in de Coconut...(Smoothie)
By Rawfully Tempting
05/11/13 17:01
She drank 'em bot' up...Yes I did! Simple, easy and delicious. You can prepare many variations of this...eliminate, substitute, or add to your heart's content...Just enjoy enjoy enjoy! I used water kefir and young Thai coconut (water and meat), but you...
Add to my recipe book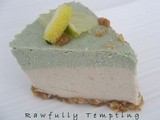 July Newsletter - Lemon - Lime Cheesecake
By Rawfully Tempting
07/13/12 18:52
Rawfully Tempting's July Newsletter is now available. This month you'll receive my very special recipe for Lemon-Lime Cheesecake. Don't forget to join so you don't miss out on future publications. Hope you are having a wonderful, healthy and happy summer....
Add to my recipe book