Very Good Recipes of Mango from Rawfully Tempting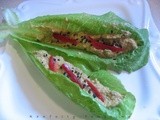 Magnificent Mango Hummus
By Rawfully Tempting
06/24/13 01:27
After preparing a Coconut Mango Cream Pie that was to LIVE for, I still had some leftover Champagne Mangos (Ataulfo) from a case that needed to be used. I also froze a bunch to use for "ice cream" at another time. So today, I whipped up this Magnificent...
Add to my recipe book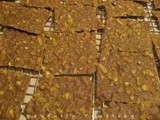 Coconut Champagne Mango Crackers
By Rawfully Tempting
04/22/13 20:40
Oh, the joy of Raw Food preparation. Remember my "Award" winning recipe for Pasta & Champagne Mango Cream Sauce? (If not, check it out). I was preparing it for a demo and had some leftover "sauce." What to do? Add a few more ingredients...and make crackers!...
Add to my recipe book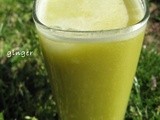 Cucumber Apple Mango Ginger Juice
By Rawfully Tempting
04/02/12 23:28
As some of you know, when I tried to juice a year ago, due to my health issues, I ended up with some negative reactions. My holistic physician suggested I abstain from it for awhile. For one year, I avoided juicing and opted to stick with green smoothies....
Add to my recipe book