Very Good Recipes of Greens from Recipe Junction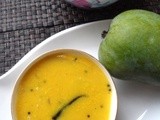 Summer Recipe : Mango dal ~ bengali Green mango dal
By Recipe Junction
06/03/13 16:41
D uring Summer, Our food should be very light and spice-free as much as possible. Specially during lunch time, I prefer very light meal, like rice with a simple dal and a vegetable dish like bottle gourd(Dudh-lau/Lau-er tarkari) curry or raw papaya curry(Peper...
Add to my recipe book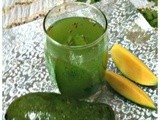 Aam Panna/Green Mango Sarbat
By Recipe Junction
06/14/12 23:00
A am Panna or Mango juice is a very popular summer drink renowned for its heat resistant properties. It is made from green mango and also uses sugar, black salt and roasted cumin seed powder. Apart from being delicious and refreshing, aam panna has several...
Add to my recipe book
Karaishutir kachori(Green Peas Kachori) & Dum Aloo in North Indian Style
By Recipe Junction
02/13/12 09:17
T his is a full meal idea from me, which I make when I'm in a mood to make something special... it's Karaishuti'r Kachori or green peas kachori, a bengali delicacy, deep fried bread stuffed with green peas and Dum Aloo, a North Indian Style Spicy potato...
Add to my recipe book