Very Good Recipes of Roasted from Recipe Junction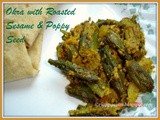 Okra/Bhindi with roasted sesame and poppy seed
By Recipe Junction
02/05/12 09:04
O kra is known as Bhindi in India, and also referred to as Ladies' Fingers because of its shape. Okra is highly nutritional vegetable. It is, Low in Saturated Fat, Cholesterol and Sodium, low in calorie High in Dietary Fiber, Vitamin A, Vitamin C, Vitamin...
Add to my recipe book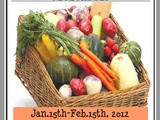 Roasted Winter Vegetable in Indian Spices
By Recipe Junction
01/30/12 08:14
R oasting all the vegetables in Oven without paying any attention, is just the right option when you are tired or lazy and same time want to have a delicious and healthy meal. Even you can prepare this ahead of time. So try this and I gaurantee, you will...
Add to my recipe book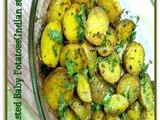 Oven Roasted Baby Potatoes in Indian Style
By Recipe Junction
12/09/11 22:11
F ew weeks back, I tried this sinfully yummy looking Roasted baby potatoes, that too in Indian Style from Aipi's(who has changed her name as Pooja now) US MASALA. After looking at her mouth watering pics, I immediately bookmarked her recipe and made this...
Add to my recipe book