Very Good Recipes of Salad from Recipe Junction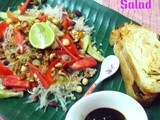 Thai Green Papaya Salad
By Recipe Junction
03/03/14 15:21
This green papaya salad, also known as "som tam", is very much popular not only in Thailand but also all over the world. It's because of its uniqueness of ingredients and dressing. It's not only very nutritious but also easy to make and low-calorie salad...
Add to my recipe book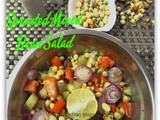 Sprouted Mixed Beans Salad ~ How to grow Sprouts at home
By Recipe Junction
07/04/13 23:19
D uring summer, consuming salad is quite necessary, to consume watery vegetables like cucumber, tomatoes etc. I also add Watermelon and some other fruits in there too. Sometimes I just soak some lentil like Whole Green Moong and add in the salad to add...
Add to my recipe book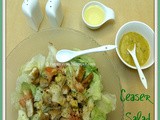 Italian Ceasar Salad
By Recipe Junction
10/11/11 12:34
I love particularly this salad a lot. But never made it before at home. During my stay in US, it was a must whenever I went to McDonald's. I loved their ceasar salad. Few days back, I was craving for this salad and thought to make it at home. A Caesar salad...
Add to my recipe book