Very Good Recipes of Pops from Recipes For My Boys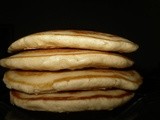 Soda Pop Pancakes
By Recipes For My Boys
07/10/12 03:11
You read it right. I made pancakes with cola! My oldest son loved them and wants me to make more tomorrow. The original recipe, which I found rummaging around yesterday, calls for club soda. I didn't have club soda on hand but did have cola. My son couldn't...
Add to my recipe book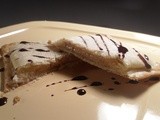 Homemade Pop Tarts
By Recipes For My Boys
05/21/12 13:46
My boys love pop tarts but I don't love for them to eat them. I thought I would try making my own out of pie crust since I have seen them posted around. I had a pie crust in the refrigerator, yeah I know, but it is easy for a quick morning..uh, snack, breakfast,...
Add to my recipe book