Very Good Recipes of Rye from Cooking is divine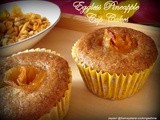 Pineapple Eggless Cup cakes with Rye flour
By Cooking is divine
05/14/12 23:41
Hello everybody, Hope you are all doing well, Yes it's Monday, I think some of us suffer from Monday blues right ? well, not for me :), definitely at least once a month I am very excited, happy and curious why ? why ?.., Wondering how come I don't feel...
Add to my recipe book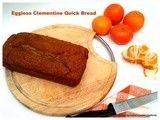 Eggless Clementine Quick Bread with Rye flour
By Cooking is divine
02/13/12 15:17
It's Monday Morning, I had Muffins and a Quick Bread to go for a Morning Breakfast, wholewheat and Clementine juice blended in Baked goodies.., what else do you need for a healthy eating... and for cravings too.., Coming to this particular recipe I have...
Add to my recipe book