Very Good Recipes of Peanut Butter from Slow Cooking Kitchen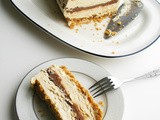 Chocolate Peanut Butter Ribbon Dessert
By Slow Cooking Kitchen
09/20/12 22:36
This rich, creamy, luscious peanut butter chocolate dessert is perfect for any occassion. Developed by Kraft Food & Family and presented by SCK Recipes. Prep Time: 15 minutes Total Time: 4 hours Level of Difficulty: Easy 12 Nutter Butter Peanut Butter Sandwich...
Add to my recipe book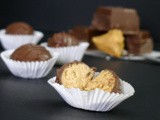 Milk Chocolate Peanut Butter Truffles
By Slow Cooking Kitchen
04/12/12 07:05
Silky smooth and sensationally sweet peanut butter engulfed in rich creamy milk chocolate. Prep Time: 30 minutes Total Time: 1 hour 30 minutes Level of Difficulty: Medium 1 cup creamy peanutbutter ½ cup butter, softened 2 cups confectioners' sugar 4-8 blocks...
Add to my recipe book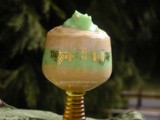 Peanut Butter Pistachio Parfait
By Slow Cooking Kitchen
03/27/12 23:09
Sweet whipped peanut butter and layers of creamy pistachio pudding. 2 cups heavy whipping cream 2 cups cold milk 1/2 cup finely powdered sugar 1/2 cup creamy peanut butter (I used Jif) 1 box instant pistachio pudding 1 teaspoon vanilla extract In a medium...
Add to my recipe book