Very Good Recipes of Cookie from Susie QT pies Scraps of Life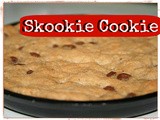 Skookie Cookie Cast Iron Cookie Skillet
By Susie QT pies Scraps of Life
08/12/12 21:00
Camp Chef has the ideal solution for the perfect dessert! The Skookie Cast Iron Skillet puts a new twist on fresh baked brownies & cookies. This dessert is not only delicious, but it is also easy and fun to make! In addition to these tasty treats, this...
Add to my recipe book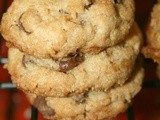 Baking with Domino Light Sugar & Stevia Blend: Chocolate Cookies
By Susie QT pies Scraps of Life
06/09/12 14:00
I have tried to cut back the sugar in some of my baking recipes using sugar substitutes but I'm always unhappy with the results. The taste and texture are always off and not enjoyable. I've been on a healthier eating kick which has included no diet products...
Add to my recipe book