Very Good Recipes of Tacos from Susie QT pies Scraps of Life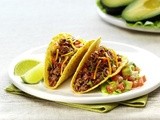 Lamb Tacos- do you like lamb
By Susie QT pies Scraps of Life
05/08/12 23:58
According to USDA's Economic Research Service, Americans eat about .7 pound of lamb yearly, as opposed to 60.4 pounds of chicken and 62.4 pounds of beef. This low number is surprising, as lamb is rich in various nutrients, including the proteins, iron,...
Add to my recipe book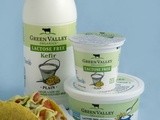 Cinco de Mayo Recipe: Chicken Tinga Tacos
By Susie QT pies Scraps of Life
04/29/12 21:00
CHICKEN TINGA TACOS WITH AVOCADO CHILE CREMA & CHIPOTLE LIME SLAWCelebrate Cinco de Mayo with our new favorite taco! Fun to say and even more fun to eat, chicken tinga tacos are extra tender and moist due to a dip in our Green Valley Organics Kefir and...
Add to my recipe book