Very Good Recipes of Fried from The Gouda Life
There are 3 Fried recipes on the blog The Gouda Life. (1498 on all the blogs)
Click on the title of a recipe or the photo of a dish to read the full recipe on its author's blog.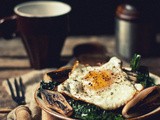 Ode to the Egg [Sauteed Purple Kale with Charred Shallots & Fried Egg]
By The Gouda Life
01/14/13 18:23
There are few things I wouldn't do for an egg in the morning. I wake up thinking of them, trying to recall what veg I have in the crisper, if I've any bread or cheese, onions or garlic, and deciding whether it'll be fried in olive oil or scrambled low and...
Add to my recipe book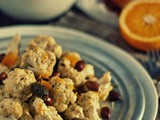 Me and My Salad [Cauliflower Salad with Almonds, Apricots & Fried Capers]
By The Gouda Life
11/21/12 01:30
As I shoved the last bite of this salad into my mouth the other day, I knew I would have to share it with you all. I'll make this short, sweet, salty and sour. It's become clear that I not only have an issue with baked eggs, but cauliflower too. I can't...
Add to my recipe book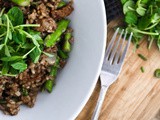 Uninformed Schmuck [Bacon Fried Wild Rice with Asparagus & Pea Shoots]
By The Gouda Life
04/13/11 02:54
Let me open by saying I am going to keep this short and sweet. It's the Canadian Leaders Debate and I'm trying my hardest to focus and take it in.Because we're friends, I'm going to level with you. I abhor politics. I know it's important to be an informed...
Add to my recipe book