Very Good Recipes of Corn from The Self-Taught Cook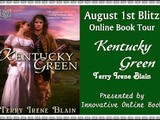 Glazed pork chops with corn bread dressing
By The Self-Taught Cook
07/09/12 13:00
Adapted from Taste of Home Cooking School Cookbook, 2012 1 1/4 c chicken broth 3/4 c chopped onion 3/4 c frozen corn 1 celery rib, chopped dash cayenne pepper 3 c crushed Pepperidge Farm herb seasoned stuffing 3 pork sirloin cutlets 2 Tbsp brown sugar 2...
Add to my recipe book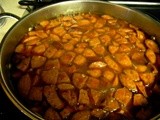 Cajun sausage and corn soup (end of blogging vacation - welcome autumn!)
By The Self-Taught Cook
10/19/11 03:22
And, I'm back. You see, several weeks ago, I decided to take a couple of days off from blogging. From that moment on, if it wasn't one thing, it was another. Before I knew it, it had been weeks (months, actually) since I had posted anything. And to top...
Add to my recipe book