Very Good Recipes of Dr Pepper from The Self-Taught Cook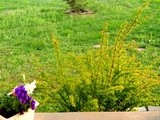 Oven roasted dr pepper can chicken
By The Self-Taught Cook
05/01/13 20:53
OVEN ROASTED DR PEPPER CAN CHICKEN 1 whole chicken 1 can of Dr Pepper 4 cloves garlic Leftover marinade from Pernil Peel and smash garlic cloves, breaking into small chunks. Carefully pull the skin loose from the chicken and gently push marinade under the...
Add to my recipe book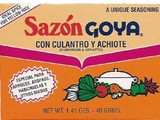 Happy 4th of july! recipe repost-dr pepper can grilled chicken
By The Self-Taught Cook
07/04/12 12:00
Since this is the 4th of July, I'm taking the day off to celebrate the holiday. Just in case you're looking for a last-minute recipe, I'm reposting my Dr Pepper Can Grilled Chicken. Remember, if you don't have Dr Pepper, any dark cola will do. If you're...
Add to my recipe book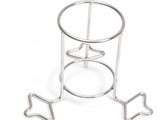 Happy memorial day (dr pepper grilled chicken)
By The Self-Taught Cook
05/31/11 03:56
It's Memorial Day, the first official day of the grilling season. Don't get me wrong; we grill all year. But summer is official. So we started off the season with Dr Pepper Grilled Chicken. Some people make their own chicken can stand, but we bought ours...
Add to my recipe book