Very Good Recipes of Quick from The Southern Lady Cooks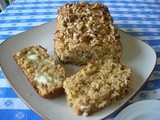 Quick molasses oat bread
By The Southern Lady Cooks
05/04/12 14:07
This Molasses Oat Bread is so good straight from the oven and slathered with butter for breakfast or with coffee anytime. The whole wheat flour and walnuts give it a nutty flavor you will enjoy. 1 cup whole wheat flour 1 1/4 cups all-purpose flour 1 teaspoon...
Add to my recipe book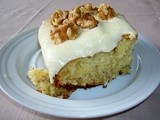 Quick banana cake
By The Southern Lady Cooks
03/20/12 12:36
This cake is so easy to make and is delicious. It is very moist and tastes wonderful with coffee or milk, as a dessert or just anytime. If you like the taste of bananas, you will love this cake. 1 (18.5 ounce) box Kroger Yellow Butter Recipe Cake Mix 2...
Add to my recipe book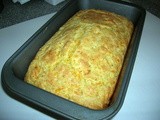 Quick peppery cheese bread
By The Southern Lady Cooks
01/12/12 13:29
"Good bread is the most fundamentally satisfying of all foods; and good bread with fresh butter, the greatest of feasts" —James Beard This delicious, cheesey bread served hot right from the oven with a big bowl of soup will become one of your favorites....
Add to my recipe book