Very Good Recipes of Chicken from The World in My Kitchen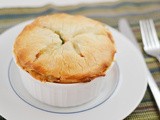 From-Scratch Chicken Pot Pie [Secret Recipe Club]
By The World in My Kitchen
04/23/12 18:00
***Don't forget to enter my giveaway for 7 two 7 glass garden markers! The contest ends on Friday, April 27th. It's Secret Recipe Club time again! I drew Art from My Table, and I'm so glad I did. My family had a tough time picking just one recipe to try:...
Add to my recipe book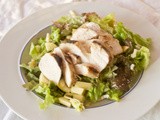 Chicken, Apple and Gruyère Salad: a Light Meal for Beautiful Fall Days
By The World in My Kitchen
11/08/11 17:00
Last week I was given a basket of apples by some friends. My kids love to eat them as snacks, but I've been trying to incorporate them into our meals since there are just too many to eat before they start going bad. This weekend, I was home alone with the...
Add to my recipe book
Fried Chicken...a Kentucky Favorite
By The World in My Kitchen
09/05/11 18:35
Can you believe that I've lived in the south for 10 years now and had never made fried chicken until last week?! Crazy, huh? I grew up on it, even if I was in California. I remember that my great grandmother used to make it for us for Sunday lunches at...
Add to my recipe book