Very Good Recipes of Chip from Tickling Palates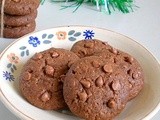 Eggless Chocolate Chip Cookies – Step by Step
By Tickling Palates
08/25/12 13:00
Life is total bliss when you wind up with a cookie to have with your favorite cuppa... It gets even better if the cookie happens to be an all time favorite chocolate chip cookie. I had made this long back but unfortunately the pen drive in which I had asked...
Add to my recipe book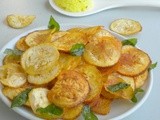 Homemade Vazhakkai Chips / Green Plantain Chips
By Tickling Palates
03/29/12 11:58
Vazhakkai chips is a quintessential food item that is a must in any social luncheons especially in Tamilnadu. Having a good mandolin will enable you to get thin slices of the plantain which in turn will turn out crispier when fried. I had searched and searched...
Add to my recipe book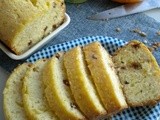 Choco-Chip Nut Cake | Tea Cake Recipes
By Tickling Palates
03/17/12 11:23
I love citrus flavored bakes and as to how this cake happened, the entire credit goes to my hubby as it was he who pulled out the hastily scribbled sheet of paper from among the pile of brochures while he was searching for something. I believe the recipe...
Add to my recipe book