Very Good Recipes of Food from Turkish Cooking Everyday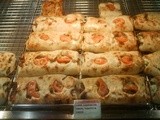 Turkish Food, Australia
By Turkish Cooking Everyday
Subscribe
01/05/12 12:50
Having come back here has been very good with all my family adjusting to thier new lives. We have met a few long term ex pat Turks and a couple of newcomers. All seem to have only good things to say about thier adopted country. Eating Turkish food here...
Add to my recipe book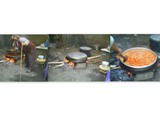 Turkish Weddings. The Food
By Turkish Cooking Everyday
Subscribe
05/25/11 06:31
I was away last week as we had to go to a wedding. It was a family affair in another city. Turkish weddings are very interesting with lots of people, music and food. This was a traditional wedding so that means that the wedding was at home in their garden...
Add to my recipe book