Very Good Recipes of Yogurt from Turkish Cooking Everyday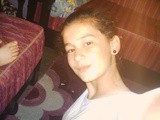 Nuriye's Cake - Olive Oil and Yogurt Cake
By Turkish Cooking Everyday
06/10/11 08:13
This is my husbands neice Nuriye and when we saw her last she was very excited and wanted to make a cake to post on this blog. She lives in an area of Adana and this cake is typical of what young girls her age are learning to cook. The cake was light and...
Add to my recipe book
Yogurtlu Bakla, Broad Beans in Yogurt
By Turkish Cooking Everyday
05/18/11 21:00
For those who are lucky enough to be able to to buy fresh broad beans here is another recipe for you to try. Im fairly sure you havent eaten this before if you are non Turkish. Very easy and nice and can be eaten cold. Ive had to change my attitude on what...
Add to my recipe book