Very Good Recipes of Breakfast from Vanevalentine FOOD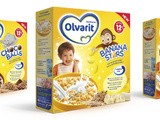 Olvarit Breakfast cereals for toddlers
By Vanevalentine FOOD
06/21/12 14:44
Not too long ago I got linked this video: I got hooked by how cute and creative the idea is! Olvarit is launching a new line of Breakfast Cereals focused especially on toddlers' needs. Their punchline: "It's not because it's good for you, that it's good...
Add to my recipe book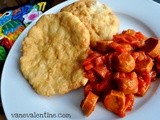 Breakfasts of the World: Panamá
By Vanevalentine FOOD
01/29/12 17:34
VeryGoodRecipes.com is hosting a recipe challenge with the theme: "Breakfasts of the World". I was very excited when I got the news, since breakfast is actually my favorite meal of the day. I decided to participate with a traditional breakfast from my country:...
Add to my recipe book