Very Good Recipes of Tofu from Vanevalentine FOOD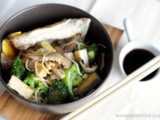 Shiitake, Broccoli, Ginger & Tofu Noodles
By Vanevalentine FOOD
08/06/12 18:34
Hey, there! Monday is here and I bring you another vegetarian recipe with one of my current favorite ingredients: Shiitakes! On my previous MeatlessMonday recipe, I explained how shiitakes are a very good source of vitamin D, the "sunshine vitamin", you...
Add to my recipe book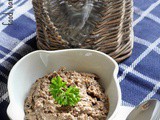 Tofu and Mushroom spread
By Vanevalentine FOOD
08/16/11 19:39
This is a very creamy tofu and mushroom based spread. For this first time I'm gonna be using it to dress some pita sandwiches, but it can be served as a dip for appetizers or with some regular bread/crackers. What you'll need (makes around 1 cup): 100g...
Add to my recipe book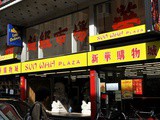 A visit to Chinatown + Ma Po Tofu
By Vanevalentine FOOD
08/09/11 19:50
One of my all time favorite spots to go look for ingredients is the Chinatown in Antwerp. It's located right next to the Central train station, so it's very much accesible. One of my favorite supermarkets in there is the Sun Wah. It's right at the beginning...
Add to my recipe book