Very Good Recipes of Shakes from We are not foodies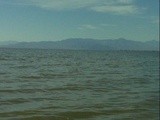 Date Shake, Check One Off Of The Bucket List
By We are not foodies
05/23/12 13:00
As I was driving CA-86 North towards Indio, CA with the Salton Sea to the east, I was thinking back to when I had first learned of the Date Shake? If my memory serves me correctly, it was Anthony Boudain's Travel Channel show No Reservations episode U.S....
Add to my recipe book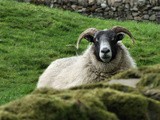 Cooking lamb in two shakes of its tail
By We are not foodies
04/18/12 19:46
Lamb is another thing I miss being in the US. Though you can occasionally find it in supermarkets, it is very expensive and the choice of cuts is limited. I have read that one of the reasons that lamb isn't as popular a meat in the US as it is in other...
Add to my recipe book