Very Good Recipes of Ideas from We don't eat anything with a face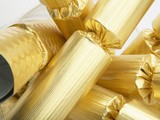 Festive vegetarian buffet ideas
By We don't eat anything with a face
Subscribe
12/06/11 23:58
Last year I posted my 'traditional' vegetarian Christmas dinner menu , so this year I thought I'd add a post linking to some of my favourite buffet/meze ideas, which we'll be enjoying on Boxing Day, and probably New Year's Eve too. As we don't have cold...
Add to my recipe book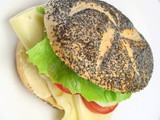 Vegetarian sandwiches and packed lunch ideas
By We don't eat anything with a face
Subscribe
06/03/11 22:38
I take a packed lunch to work most days and my kids take a packed lunch to school. Quite frankly, we're all getting a bit bored with our sandwich fillings! Of course if you're veggie, you'd better like cheese, as the most common sandwich option in your...
Add to my recipe book