Very Good Recipes of Wine from We Like To Cook!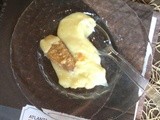 Atlanta Food & Wine Festival 2014 Sneak Peek with Chopped Chicken Liver on the Side
By We Like To Cook!
03/27/14 20:13
In few two short months, the Atlanta Food & Wine Festival will once again take over Midtown. In its fourth year, the three-day festival will offer guests over 100 cooking and cocktail demonstrations, technique labs, food and beverage tasting seminars and...
Add to my recipe book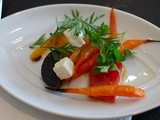 Food, Wine & Cars: a Tour of Discovery
By We Like To Cook!
12/05/11 07:15
On Saturday, the multi-city Buick Discovery Tour rolled intothe Loews Hotel in midtown Atlanta offering locals the opportunity to minglewith celebrity chefs, attend cooking demonstrations, participate in a winetasting and get a first-hand look at Buick's...
Add to my recipe book