Very Good Recipes of Cake from What's for dessert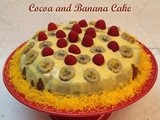 Gost post - Blog do chocolate & Cocoa and banana cake
By What's for dessert
01/30/14 22:10
Moja današnja gošća zove se Izabela i piše Blog do chocolate, blog posvećen čokoladi i čokoladnim receptima. Kad malo bolje razmislim, ne znam ni sama koliko je lako ili teško pisati čokoladni blog, ali Izabela nudi pregršt kremastih kolača, keksića, pita...
Add to my recipe book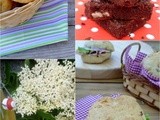 Fbi istraga bloga Bite my cake
By What's for dessert
06/20/12 08:09
U okviru igre FBI rukavice (koju je osmislila Maja) svibanj i lipanj su rezervirani za istragu bloga Bite my cake. Tamarin blog mi je jako drag zbog toga što je posvećen pretežno kolačima. Uz kolače, Tamara nas ponekad odvede na virtualno gastronomsko putovanje...
Add to my recipe book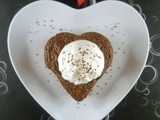 Lava cake za Valentinovo
By What's for dessert
02/09/12 22:52
Za sve ljubitelje čokolade i/ili toplo-hladnih deserata, tu je lava cake. Da bi lava postala prigodna valentinovska pekla sam ju u kalupima u obliku srca. Osim što smo se počastili finim čokoladnim desertom, fotke sam poslala Tihani za njezin nagradni natječaj....
Add to my recipe book