Very Good Recipes of Chocolate from What's Left to Eat? Life With Allergies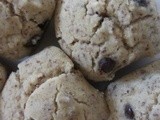 Healthy Chocolate Chip Cookie RecipeWheat and gluten free recipe
By What's Left to Eat? Life With Allergies
Subscribe
03/03/12 23:52
Healthy Chocolate Chip Cookie Recipe Looking for a yummy healthy chocolate chip cookie recipe? If you are a cookie lover like me, you are probably wondering, what kind of chocolate chip cookie recipes can I make now that I have food allergies? How do you...
Add to my recipe book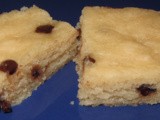 Delicious Maple Chocolate Bar
By What's Left to Eat? Life With Allergies
Subscribe
01/13/12 05:21
Ingredients: 1 Cup Rice Flour 1/2 Cup Tapioca Flour (or Corn Starch) 1 Tsp. Baking Powder (Aluminum Free) 1/4 Tsp. (Pinch) of Sea Salt 1/3 Cup Canola Oil (or Vegetable Oil) 1 Tbls. Vanilla (Organic if possible) 2 Tbls. 100% Pure Organic Maple Syrup 1/2...
Add to my recipe book