Very Good Recipes of Milk from Wholesome Ireland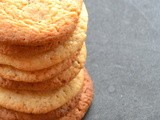 Malted Milk Treats
By Wholesome Ireland
01/01/13 22:22
After managing to buy some malted milk powder at a knock-down price in my local Supermarket, I'm on a bit of a malt themed journey this week. Just before Christmas I was shopping in the yellow sticker section of the dried goods aisle and managed to pick...
Add to my recipe book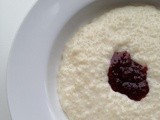 Milk Pudding
By Wholesome Ireland
05/08/12 13:17
Last Wednesday evening I nearly burnt the house down. I'm serious. Warning, this blogpost could take a while. Make a cuppa first. Right, now that confession's out of the way let's talk about milk pudding....
Add to my recipe book