Very Good Recipes of Apple from Wit,wok and wisdom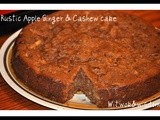 Rustic Apple Ginger & Cashew cake - a comeback, a celebration and catching up
By Wit,wok and wisdom
Subscribe
03/10/12 06:48
H ello, all my dear friends – I am back! I know I have been quite clumsy with things. Given that I now have the privilege of having many lovely blogger friends who are kind enough to care and think about me, I should have let you all know of my short break...
Add to my recipe book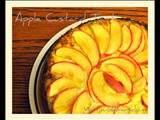 Apple Custard Tart - for the sweet tartness in my life
By Wit,wok and wisdom
Subscribe
01/25/12 21:07
A couple of weeks back, a blogger friend of mine had a post on a very interesting - and amusing - topic. The post was on how people belonging to the blogging genre perceive the reactions from people around them about their blogging. I was so amused by that...
Add to my recipe book