Very Good Recipes of Ginger from Wit,wok and wisdom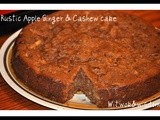 Rustic Apple Ginger & Cashew cake - a comeback, a celebration and catching up
By Wit,wok and wisdom
Subscribe
03/10/12 06:48
H ello, all my dear friends – I am back! I know I have been quite clumsy with things. Given that I now have the privilege of having many lovely blogger friends who are kind enough to care and think about me, I should have let you all know of my short break...
Add to my recipe book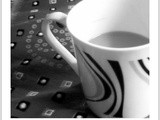 Black and White Wednesday with a cup of Ginger tea
By Wit,wok and wisdom
Subscribe
08/24/11 20:03
Photography has never been my forte.Period. But a year or so back, when the Husband spent a fortune over a Canon SLR, I spent no time in gingerly whisking away the docile Fujifilm digital camera, which had been giving us loyal company so far. Given the...
Add to my recipe book