Very Good Recipes of Curry from Zibaldone culinario
Ravioli di gamberi al vapore con salsa al curry
By Zibaldone culinario
02/17/13 22:30
Oggi mi esibisco in una rivisitazione dei ravioli di gamberi al vapore...ricetta personale che ho in mente da un po' di tempo ma che non osavo preparare. Il cibo cinese piace da matti al mio scarrafone, mentre mio marito proprio non lo sopporta, di solito...
Add to my recipe book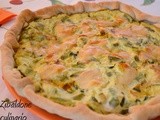 Torta salata con ricotta al curry
By Zibaldone culinario
06/07/12 23:43
Qualche giorno fa ho provato a preparare questa torta (l'ispirazione viene da qui), ed è stata una rivelazione, piaciuta tanto e a tutti (caso più unico che raro!). Si evidenzia per la sua leggerezza e aromaticità, forse più buona fredda che calda, in quanto...
Add to my recipe book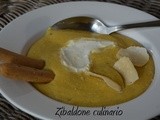 Vellutata di ceci al curry con yogurt greco
By Zibaldone culinario
04/10/12 21:50
Questo piatto dal sapore particolare e dalla consistenza morbida e vellutata (il nome è più che azzeccato!) è opera di Luisa, una simpatica foodblogger che ho conosciuto grazie al contest di Cinzia "Dai! ci scambiamo una ricetta?". Il curry è una spezia...
Add to my recipe book