Very Good Recipes of Food from Zibaldone culinario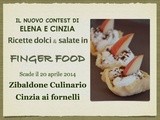 Ricette dolci & salate in Finger food
By Zibaldone culinario
02/01/14 09:00
Ora ci abbiamo preso gusto!!!!!! ..e sì, dopo il contest sul Caffè terminato nel giorno di Natale, io e Cinzia, del blog Cinzia ai fornelli, abbiamo deciso di ripartire subito con un altro contest indovinate un po' l'argomento???? finger food!!! sì proprio...
Add to my recipe book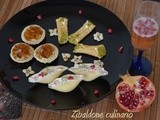 Tre finger food per la Vigilia di Natale
By Zibaldone culinario
11/12/12 23:09
Già Natale? Effettivamente manca ancora più di un mese, ma La cucina Italiana ha indetto un contest davvero sfizioso, in cui si doveva presentare 3 ricette natalizie. Così mi sono calata nel clima natalizio, effettivamente qualche centro commerciale è già...
Add to my recipe book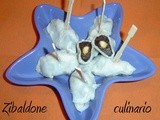 Finger food bianco e nero
By Zibaldone culinario
01/15/12 18:48
Il bianco e nero proposto nel contest di Valentina e Cinzia, prende alla grande, dite la verità! Si passa tra le corsie del supermercato e ogni cosa di colore nero o bianco prende interesse ai nostri occhi ....ma che ci avete fatto????? Infatti così è successo...
Add to my recipe book