Very Good Recipes of Pie from An Organic Wife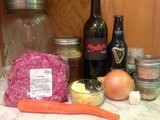 Recipe: Shepherd's Pie
By An Organic Wife
03/12/13 14:23
There are many ways to make shepherd's pie. It's a fairly easy concept: meat with sauce and topped with potatoes in some form.You have never really had shepherd's pie until you've had it like this. The Guinness, red wine, and broth combine to give it a...
Add to my recipe book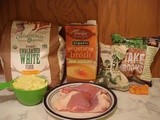 Homemade Pot Pie
By An Organic Wife
01/26/12 14:50
I looooove pot pie! Once I realized how many (awful) ingredients were in the frozen pot pies, I started making my own. It wasn't as intimidating as I thought it would be, and now I think they're a lot of fun to make. This is my favorite comfort food, so...
Add to my recipe book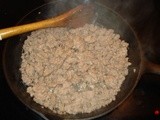 Recipe: Meat Pie
By An Organic Wife
10/17/11 16:22
One of the first things I ate when I lived in Northern Ireland (besides tea and biscuits, of course) was meat pie. It's been four years since I lived there, and I haven't dared try to recreate a meat pie until now. I didn't want to disappoint myself. I...
Add to my recipe book