Very Good Recipes of Ricotta from fab · food · blog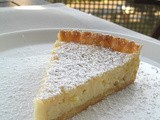 Ricotta, lemon and bergamot tart
By fab · food · blog
10/16/11 14:06
Ricotta, lemon and bergamot tart Ingredients: (for a 23-cm diameter tart) For the crust: 150 g plain flour 2 tablespoons caster sugar 60 g butter, cubed 2 egg yolks ½ teaspoon vanilla extract For the filling: 400 g ricotta 220 g caster sugar zest and juice...
Add to my recipe book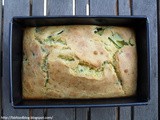 Courgette ricotta lemon mint cake
By fab · food · blog
05/22/11 11:21
A very simple, improvised savoury cake quickly thrown together without measuring anything, so keep in mind that ingredients are indicative. As long as you end up with a typical cake batter, you'll be fine. Courgette, ricotta, lemon, sage and mint savoury...
Add to my recipe book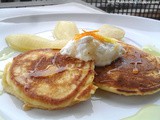 Ricotta pancakes pears citrus syrup
By fab · food · blog
04/08/11 11:29
Des pancakes légères, délicieuses, accompagnées de poires chaudes et d'un sirop aux agrumes. Ricotta pancakes, pears in citrus syrup Ingredients: For about 8-10 pancakes: 210 ml milk 210 g ricotta 85 g flour 3 eggs, divided 1 1/2 tbsp sugar 1/2 tsp baking...
Add to my recipe book