Very Good Recipes of Veggie from FoodBaby
There are 3 Veggie recipes on the blog FoodBaby. (527 on all the blogs)
Click on the title of a recipe or the photo of a dish to read the full recipe on its author's blog.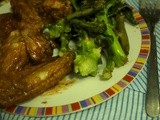 Wiaw: Veggie Servings
By FoodBaby
02/08/12 20:18
Hi eaters! So I've got a question for you: What's been the reaction of Prop 8 being overturned? I know I'm bringing politics up again, which is probably a quick way to lose eaters, but I'm really curious. It was such a big battle when Prop 8 was passed,...
Add to my recipe book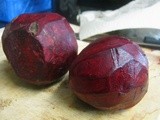 Rawesome Veggies
By FoodBaby
10/26/11 03:06
'Ello eaters! Can someone please remind me what day it is? All day I've been thinking it's Wednesday or Thursday. I think that's because I've been thinking about all the stuff I have to do by Wednesday night. Why Wednesday night, you ask? Ya see eaters,...
Add to my recipe book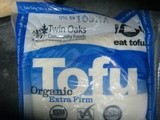 Wholesome Veggie Lasagna
By FoodBaby
09/13/11 05:57
Hello eaters! Woah boy it's been a busy day. This is literally the first time I'm getting to sit down and have a moment or two of "me time" since I started at 7:30am. Sure, my workout was technically "me time," but I sure wasn't sitting. Needless to say,...
Add to my recipe book