Very Good Recipes of Lime from Foodness Gracious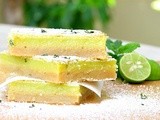 Key Lime Bars
By Foodness Gracious
05/15/12 06:55
I wanted to call these Mojito bars and that's what I set out to accomplish but sometimes things go a little awry in the world of baking, at least in my world. My inspiration for these puckery bars came from finding a bag of key limes in our fruit bowl (random)...
Add to my recipe book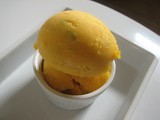 Papaya and Lime Sorbet with Lemon Basil
By Foodness Gracious
07/27/11 06:28
Recently I picked up a few papaya's at the store. They were ridiculously cheap and I figured I could use them for something. It had to be today though, I think if they were left any longer they would start to go soft on me and I didn't want to take the...
Add to my recipe book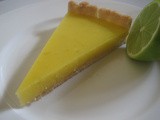 Lime Tart
By Foodness Gracious
07/24/11 06:25
I love citrus desserts and this one from David Lebovitz's website was a winner. I have already made his lemon tart which was excellent and I knew this one would be in the same league. It sounds a little intimidating but is actually pretty easy and because...
Add to my recipe book