Very Good Recipes of Cornmeal from My Sweet and Savory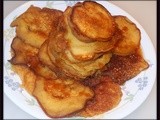 Honey Cornmeal Pancakes with Honey Orange Syrup
By My Sweet and Savory
09/11/12 16:22
Honey has a way of turning dishes into ambrosia. I add honey to many dishes so why not pancakes. When I came across this recipe with honey in both the pancakes and syrup, I had to make them. The orange is as potent as the honey and gives the syrup a tinge...
Add to my recipe book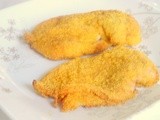 Cornmeal Crusted Oven Fried Chicken
By My Sweet and Savory
07/07/12 18:00
Time for the Crazy Cooking Challenge where we are making fried chicken. The cornmeal crust on this chicken is fabulous and so easy. I made this a while ago so I would have it ready for the date and I honestly don't remember anything outstanding about the...
Add to my recipe book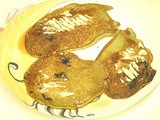 Let's Do Brunch - Blueberry Cornmeal Pancakes
By My Sweet and Savory
01/04/12 05:36
I did it again. I thought Let's Do Brunch comes out tomorrow afternoon. As a result, I just posted the above recipe on Bizzy Bakes. I really don't like this photo and here I am, posting it, on two blogs. I just did not take any decent pictures and this...
Add to my recipe book