Very Good Recipes of Drink from Nature Insider
There are 3 Drink recipes on the blog Nature Insider. (409 on all the blogs)
Click on the title of a recipe or the photo of a dish to read the full recipe on its author's blog.
7 things you will never see a nutritionist buy, eat or drink
By Nature Insider
09/28/12 07:36
A couple of weeks ago I was on the streets, running around the city center on different appointments when my bladder decided it is time to pay a visit to the ladies room. No big surprise here, since I drink 2-3 liters of water daily. But then, the problem...
Add to my recipe book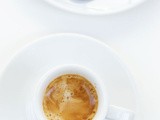 The big question about coffee – drink it or eliminate it
By Nature Insider
09/25/12 06:26
I still have no idea how exactly this bitter, hot and dark substance became so huge part of my life, but I know this – caffeine is an addictive substance. I know it because I tried numerous times to quit drinking coffee and every time I got back to it wanting...
Add to my recipe book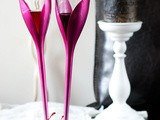 Hot & fascinating aphrodisiac drinks for your sweet Valentine
By Nature Insider
02/12/12 15:23
Aphrodisiac. A magical word. A substance believed to increase the sexual desire and fertility. Named after the Greek Goddess of love, beauty, pleasure and sexuality, Aphrodite. Luckily, some of the most used ingredients in the raw & healthy cuisine are...
Add to my recipe book