Very Good Recipes of Chip from Knife Fork and Chew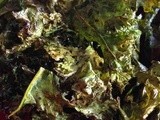 Kale Chips
By Knife Fork and Chew
01/11/15 08:33
For a low-fat and unprocessed snack you can't go past Kale chips. Kale is so cheap and all you need is some olive oil and seasoning of your choice! These chips are seasoned with paprika, chilli flakes and salt. I make 2 oven trays at a time. You need space...
Add to my recipe book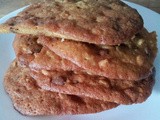 Double Choc-Chip Cookies
By Knife Fork and Chew
10/29/12 07:38
This recipe is from the $120 Food Challenge cook book. It is very affordable, especially if you already have staples like flour, eggs, vanilla, sugar, choc-chips at home. It is NOT healthy, but is OK as a 'sometimes' treat. Be warned - they spread out on...
Add to my recipe book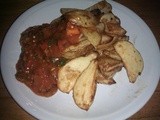 Home-made chips and sauce
By Knife Fork and Chew
03/27/12 03:56
When I crave hot chips I reach for the pantry, salt & pepper. Home-made chips are so easy and much healthier than fried and frozen chips. In most cases the frozen chips you buy at the supermarket have already been fried before freezing so the fat content...
Add to my recipe book